Australia Wide Flat Rate Delivery $12.95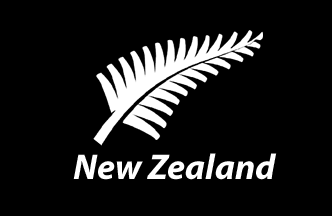 New Zealand Delivery From $35.00 (upto 2kgs)
Shipping
Shipping within Australia & New Zealand
​
The Educational Warehouse uses Fastway Couriers, Transdirect, Couires Please, Fedex or Australia Post (limited) for our deliveries. This policy sets out details of delivery for your online purchases. If you require clarification or have any questions please contact our Customer Service on 0410 711 313 (8.30am to 5.00pm Monday to Friday).
​
All deliveries are made 8.30am to 5.00pm Monday to Friday. Order will leave our warehouse in 1-4 days for orders placed before 4.00pm on a weekday, please allow from the confirmation of dispatch:
3-5 working days for delivery to a capital city in any State;

7-14 working days for delivery to most large regional towns; and

7-14 working days for delivery to other remote locations.
*During peak periods (Easter, Xmas or Back to School), the delivery may take up to 14 working days.
​
Please note that these delivery times are estimates only, and actual delivery times may vary. We are not responsible for any late delivery or failure to deliver due to circumstances beyond our reasonable control.
​
Please ensure that your requested delivery location is free from obstructions and is otherwise in a clean and tidy state to prevent any delivery delays. At the time of delivery, you will be asked to sign a form to acknowledge that the goods were delivered in good and proper condition. Where you have requested that a representative accept delivery of the goods on your behalf, this delivery acknowledgment will be obtained by the supplier from your representative. Please note that the supplier is under strict instructions to only deliver and obtain delivery confirmation from you personally unless you agree to other arrangements with the supplier.
​
Cost of delivery
​
Flat Rate Courier Service - $12.95
*Some remote locations cannot be serviced by this option and you will me contacted to upgrade the service to Australia Post who handle all remote or rural areas within Australia
**Please note that we cannot ship to a PO Box or Parcel Lockers with Courier Services. Please use a street address when placing your order to avoid delays or select Australia Post Service.
​
Australia Post Service $24.95 (max weight 7kgs)
​
E-book Only Orders - Free
​
International Fees - please contact us for a quotation as we are able to deliver to anywhere in the world.
New Zealand - upto to 2kgs $35.00 ($10 for every extra 2kgs)
​

​

**If you require a package by a certain date please contact us prior to placing your order to make sure we are able to deliver in that time frame as some item may be out of stock or waiting for international shipments to arrive.

​

​​
The address use is the one you give on your order form,

Orders are not accepted until payments have been cleared into our account
Pickups are welcome within Gold Coast Area contact our office to make arrangements 0410 711 313.
​
What happens if an item I ordered was out of stock?
If one of the items you've ordered is out of stock, we will contact you with estimated time frame when this item will be back in stock or options for you to choose to handle your order. Your order will be placed on hold until we hear back from you with confirmation.
If you would like an update on when a product will come back into stock, please email us at .
Returned Packages
If package is returned back to our office due to the carrier was unable to delivery or no communication from the receiver to give further instruction in regards to delivery, you will be charge a second postage charge at the full rate charged to us by our postal company. All first postage on orders are discounted and therefore, second postage will not be at the same rate.
​
Important Notice re: Customs Fees
​
Customs fees or import duties on merchandise ordered from overseas.
Please be aware that these charges are the customer's responsibility and are beyond our control.
We advise that you contact the relevant government body in your country (e.g. Customs & Excise) for information on what these charges might be.
By law, we have to declare the status (i.e. "merchandise" or "gift") and the value of each parcel accurately.
It is a criminal offence for us to make a false Customs declaration, and we are unable to misrepresent your goods for the reduction of import duties/tax fees.
​
What if my order hasn't arrived in the estimated time?
​
Please note that our shipping guidelines are based on the estimated time of arrival from the dispatch date, not the date your order is placed.
Please be advised that our delivery time guidelines are based on business days, which only includes Monday - Friday and excludes public holidays
​
If you believe your order is outside the specified time range of delivery, and you are having your parcel delivered to a business address, please check the mail room or reception for your parcel.
If your parcel is being delivered to a home address and you have left delivery instructions, please check around your property (such as the meter box, carport etc) for somewhere safe the delivery driver may have left your parcel.
Please check your confirmation email to confirm your delivery address was correct.
​
How to track your parcel:
​
You will receive an email to the nominated email address when our website is update of you delivery details and this email will have the shipping details with a link that you can track you package.
​
Fastway Couriers https://www.fastway.com.au/
Couiers Please https://www.couriersplease.com.au/
Transdirect https://www.transdirect.com.au
Australia Post https://auspost.com.au
Fedex https://www.fedex.com/en-us/home.html
​
Ways to ensure you don't miss your delivery:
It's always best to have a parcel be delivered where someone will be available to sign for the parcel - this is the safest option for delivery. If you are unable to do this, you can leave delivery instructions during checkout, such as "Leave Parcel at Front Door".
If you are having your parcel delivered to a work address, please ensure you include your business name and any delivery instructions (eg "Leave at Reception").
​
Thanks for understanding.
​
​