Australia Wide Flat Rate Delivery $12.95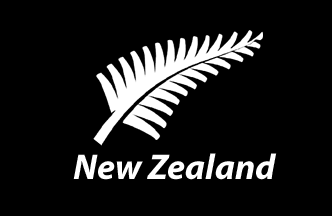 New Zealand Delivery From $35.00 (upto 2kgs)
Refund / Cancellation Policy
Your satisfaction is very important to us.
​
Can I return something I've purchased?

If you are not 100% happy with your purchase, we're happy to offer a store credit or exchange of the purchase price, minus postage and insurance costs with a 10% restocking fee. Simply return the product in its original condition in all wrappers, tags or package unopened within one month (30 days) of your original invoice date, and we will arrange for your reimbursement (return postage cost is payable by the consumer).
​
The Educational Warehouse offers a 30-day money back guarantee for returns, if the item is not as described, fault or damaged in transit.
This policy includes rights Australian consumers are entitled to under the Australian Consumer Law.
​
Change of Mind
If you've had a change of heart about an item you have ordered, we'll need to receive the product/s back to us unopened and unused, in the original packaging.
​
Faulty/Damaged Items
If the item you have received is faulty, please contact us with a detailed description of the product fault, and a photo or video of the fault or damage.
​
Incorrect Item
If you have received an item that isn't what you ordered, please take a photo and contact us within 24 hours of delivery. We all make errors, we are very sorry if this happens to you and we will correct our mistakes.
​
Please don't dispose of the item until we've had a chance to chat with you!
​
HERE'S HOW IT WORKS
1. Get in touch

Fill out our returns form below, or give our Customer Service team a call on 0410 711 313 (9am - 5pm AEST, Monday to Friday, excluding national public holidays).

Please contact us before sending your item back to us - it makes the process a lot easier!
​
2. We'll get back to you

One of our Customer Service team members will contact you via email or phone with instructions on how to return you item/s. They will arrange for the return of the product/s back to us (change of mind returns as paid by purchaser).
​
3. Pack & Send

Pack up your item carefully, so it reaches us safely . You can re-use your The Educational packaging, or a similar sized box or packaging, if you no longer have it. Almost anything can be use (cut a box up to wrap around a book for protect, wrap in a plastic bag to protect from water, old bubble wrap or anything you might have on hand).
​
Following the instructions emailed to you, print your return shipping label (if one is sent), and tape it to the front of the box.
Drop the parcel off at your nominated ParcelPoint or Australia Post outlet for processing or we may even have it collected from your door (you will be notified of the best option at the time).
​
4. Then what happens?

Returns from metro areas usually arrive to us within 7 working days, and can be longer from regional or remote areas. We will process your exchange, refund or store credit within 2 business days of your return arriving back to us.

We'll be in touch as soon as your return is complete.
​
​
​