Australia Wide Flat Rate Delivery $12.95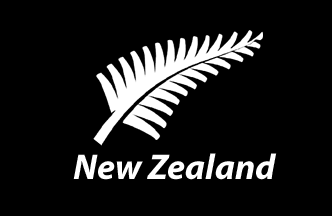 New Zealand Delivery From $35.00 (upto 2kgs)
The Phonetic Zoo Placement Test
​
Click here to download this Spelling Placement Test as a PDF
ASSESSING YOUR CHILD'S SPELLING COMPETENCE
This program is designed for children ages 9 and up. If your student is younger, begin with All About Spelling.

There are three levels of the The Phonetic Zoo program: Level A (primary), Level B (intermediate), and Level C (highest). By giving your child one or more of the three spelling tests below, you can determine at which level he/she should begin.

Do not allow your child to see or study these tests before you give them, as it would interfere with the accuracy of the placement.

When you administer the test to the children, do not repeat the words in sentences or give definitions unless absolutely necessary.
(For a child in grades 3–5, give Test I. For students in grade 6 or higher, begin with Test II.)
SPELLING PLACEMENT TEST I (FOR CHILDREN IN GRADES 3, 4, & 5)
spendflightcarriedviewobtainbeglining
enjoytravelrepairprisonfamilykitchennephew
visitrapidclockhelperfortuneclerknineteen
usualbeautifulempireenginehungrythroughvacation
complaintfavor (favour)mayorlosshusbandwhiteroom
autoentrancewaitelectionamountdegreepassenger
awfulimportancetroubledepartmenthumannoticedquiet
guest
Scoring:
Missed 0-6: give Test III.

Missed 7-16: give Test II.

Missed 17-32: begin with the Phonetic Zoo Level A.

If you find that the Test I words are too difficult for your student, or if he missed more than 33 words, we recommend All About Spelling.
SPELLING PLACEMENT TEST II (FOR CHILDREN IN GRADES 6 AND UP)
guessestimateautomobilerequiredreallybiscuitscommence
circularaccidentvariousrefercelebrationbruisedcompete
argumentinvitationdecideminutefolksburglardeceive
volumeacceptentitleoughtachebusinessdiscoveries
organizeimpossiblepoliticalabsenceamusementchangeableelectricity
summonconcernnationalconferenceapprovalchimneyerror
officialassociaterecentWednesdaybananachoirexceptions
victim
Scoring:
SPELLING PLACEMENT TEST III (HIGH SCHOOL AND BEYOND)
immediatearchitectureexquisitepersevereathleticantiqueorchestra
convenientdevelopmentpeculiarrepeatedextremebicycleparliament
receiptbeneficialfinancierrinsedpracticalcalendarprecipice
preliminarycontagiousintelligenttreacheryproceeddecisionrestaurant
disappointartificialmistletoefamiliarcordiallyaccuracyseized
especiallydistilleryopportunityappreciatecharacterdigestiblesurgeon
annualemployeesemergencysincerelyFebruarymucilagethoroughly
committee
Scoring:
Click here to download this Spelling Placement Test as a PDF