Australia Wide Flat Rate Delivery $14.95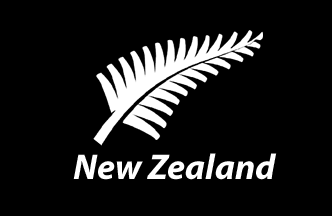 New Zealand Delivery From $40.00 (upto 2kgs)
All About Reading Level 1 Second Edition FAQ
We are excited to introduce the Second Edition of All About Reading Level 1!
Our goal is to improve our products whenever possible, which is why we're never satisfied with the status quo—especially if improving something means we can help even more students succeed in reading.
We take customer feedback very seriously, and this new edition reflects that.
Here's what you'll find in the newly expanded Second Edition:
Four new lessons in the Teacher's Manual and over 100 pages of new teaching material

Over 150 additional pages in the activity book including 30 new activities and 52 new Warm-Up Sheets

Seventeen all-new, fully decodable stories
Teacher's Manual
Expanded story-related lessons engage students in an active reading process thanks to comprehension strategies, pre- and post-reading activities, and discussion questions

A comprehensive section of appendices offer resources for reviewing Phonogram and Word Cards, tips for using Practice Sheets, ideas for further comprehension activities, and much more
Blast Off to Reading! Activity Book
52 all-new Warm-Up Sheets offer a preview of words and phrases that students will encounter in the readers

30 new activities provide additional practice involving concepts, comprehension, and vocabulary
Student Packet
19 new Word Cards offer further practice with important concepts

Leap Words are identified on Word Cards with the leaping frog graphic

Word and Phonogram Cards feature lesson information on the top of the card for easier reference in the Reading Review Box
Run, Bug, Run! Reader
20 fully decodable stories provide comprehensive practice with words containing the first 26 phonograms as well as consonant teams CH, SH, and TH
The Runt Pig Reader
18 fully decodable stories emphasize words with final blends, initial blends, double consonants, and consonant teams CK, NG, and NK
Cobweb the Cat Reader
14 fully decodable stories introduce compound words, plural words, verbs ending in S or ES, and open syllables

Stories provide an ample opportunity to review previously learned concepts that ensures an easy transition to AAR Level 2
Reading Games with Ziggy the Zebra
This full-color book features file-folder games that reinforce the skills taught in All About Reading Level 1, including blending and syllable counting, and offers opportunity to further review Phonogram and Word Cards

The Second Edition of this book is 100% compatible with the AAR L1 Second Edition materials, but it can also be used in conjunction with First Edition materials
FAQs about the Second Edition of All About Reading Level 1
Q. Why did you release a new edition?
A. We wanted to make Level 1 better than ever! We've added dozens of new stories and activities to promote comprehension and fluency, and incorporated vocabulary discussions in every story-related lesson. The Second Edition of AAR Level 1 builds on everything you loved about the First Edition—only better!
​
Q. Is the Second Edition more expensive?
A. No. The pricing for the Second Edition will remain the same as the First Edition.
​
Q. What does the Second Edition include that the previous edition doesn't?
A. The Second Edition Teacher's Manual includes 4 new lessons and over 100 additional pages of material. The Blast Off to Reading activity book has been expanded to include 30 additional activities, 52 Warm-Up Sheets, and nearly 150 pages of new material. The Run, Bug, Run!, The Runt Pig, and Cobweb the Cat readers contain a total of 17 brand-new, fully decodable stories and feature expanded page counts. The Student Packet contains 19 new Word Cards.
​
Q. Can I mix and match editions of the Level 1 Teacher's Manual, Student Packet, activity book, and readers?
A. The two editions of Level 1 cannot be mixed and matched. Since so much new content was added to the Second Edition of Level 1, it would be very difficult to use part of it in conjunction with the First Edition of Level 1. For example, you can't use the First Edition of the Teacher's Manual with the Second Edition readers.
Both the First Edition and Second Edition of Level 1 will blend seamlessly into All About Reading Level 2.
​
Q. Has the Interactive Kit changed?
A. No, the Interactive Kit has not changed. You can continue to use the same Interactive Kit, if you already have one.
​
Q. Can I see product samples of the Second Edition?
A. Sure! Here you go:
​
Note: The lesson samples from AAR Level 1 are completely correlated. As you work through the lesson in the Teacher's Manual, you'll also find the necessary activity book and reader pages to complete the entire sample lesson with your student!
​
Q. Can I still buy the First Edition materials?
A. We will have a limited supply of First Edition materials available for purchase. Simply select the "First Edition (copyright 2015 and older)" product option on your desired product page.
​
Still have questions? Contact us!
​
Ready to get your hands on this beautiful new edition? Purchase the Second Edition of All About Reading Level 1 here!